There are times when you look at the blank paper or canvas and think about what you should draw or where to start. Generating new ideas every day can be challenging. So, we have compiled a list of drawing ideas for beginners to jumpstart your creative side. Now grab your pencil and paper, and get started right away.
Drawing Ideas for Beginners - People
Draw yourself as a Disney princess, superhero, or villain.

Do a self-portrait from different angles - having coffee, sitting in a park, flying like a bird, and many more.

Draw eyes, feet, fingers, and side portraits to show the jawline.

Draw yourself as your mom.

Draw yourself as your reflection.

Draw yourself as an astronaut.

Draw yourself in a public restaurant.

Take a movie scene and imagine yourself in that and draw that.

Draw your mom as a child.

In the eye, draw the sunset, sunrise, the universe, etc.
Drawing Ideas for Beginners - Imagination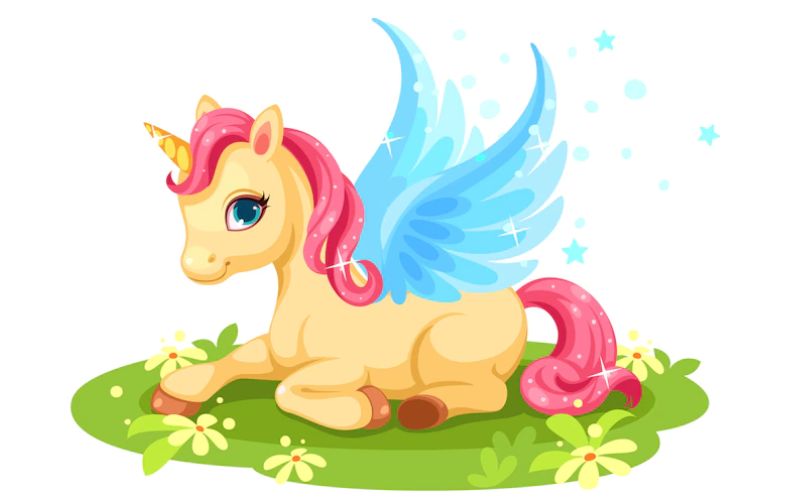 Draw anything. Give it a face - smiling, crying, shocked, surprised, shy, etc.

Create a fairy tale version of your life.

Draw yourself as an insect or animal.

Draw different types of unicorns - it's your imagination!

Draw something that never existed, and you wish it did.

Create your own board game.

Draw a home in outer space.

Fill the page with wheels.

Fill the page with floating things.

Combine all the animals and create mythical creatures.
Drawing Ideas for Beginners - Still Life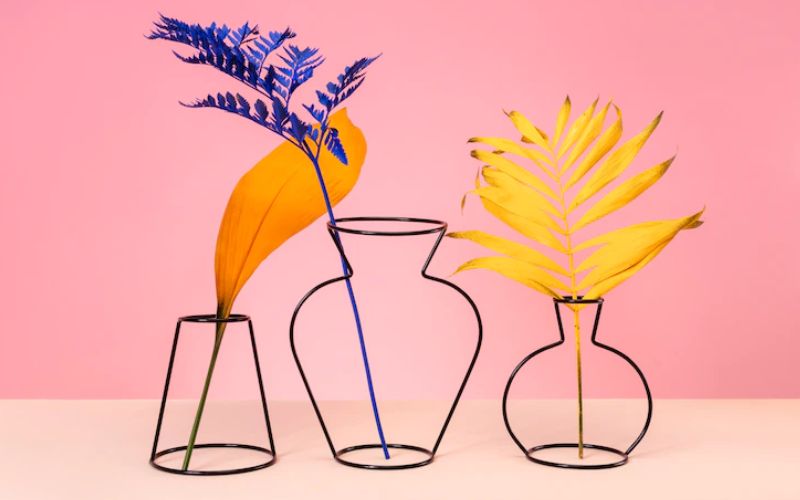 Draw any item from your showcase.

Draw food items, beverages, etc.

Draw your study table.

Draw a room you would have made for yourself.

Draw sliced fruit and vegetables.

Draw your room before and after cleaning.

Draw the window, and keep drawing it repeatedly, zooming in.

Draw a pile of laundry.

Draw sliced fruits and vegetables.

Draw something old - which you haven't seen in a while.
Drawing Ideas for Beginners - Weeklong
Draw different scribbles and complete each within a week.

Illustrate your daily activities - writing, drawing, reading, doing your makeup, or skincare.

Draw every meal you eat.

Document your one-week life as a comic strip.
Drawing Ideas for Beginners - Landscape or Perspective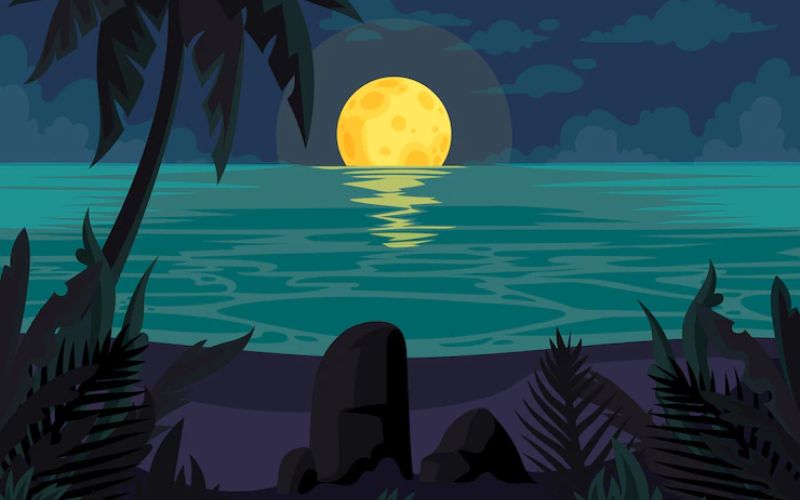 See outside your window and draw how the day looks.

Draw the clouds and the rainbows.

Draw the view in your car's rearview mirror.

Draw how the universe would look like in a saucer.

Draw the galaxy.

Look for high rises, children playing, or anything that attracts your attention while looking out the balcony.
Small Drawing Tips For You!
Below are some tips for you to improve your drawing -
Try Different Media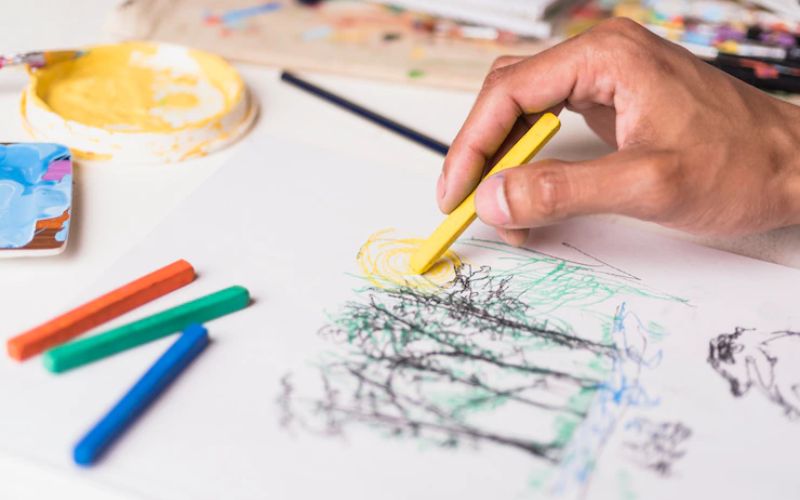 Try everything you have, such as - charcoal, crayon, pencil, ballpoint pen, etc., to produce your drawings. Experiment with different objects and see what your best drawings are.
Draw Daily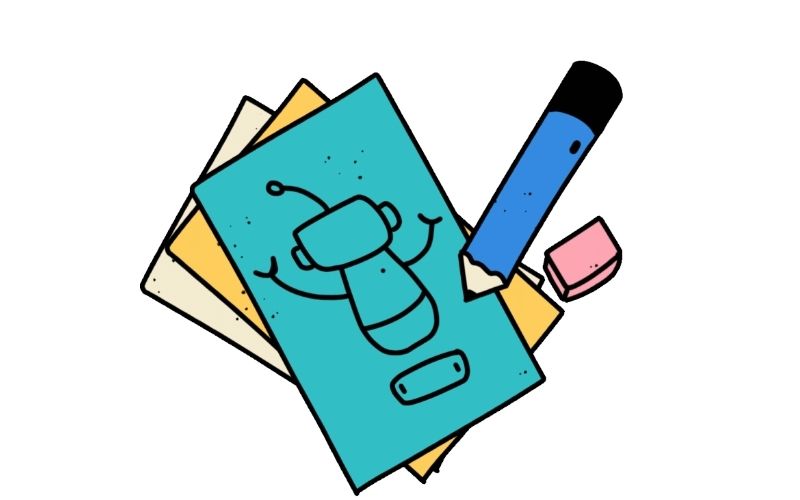 Don't wait for long. If you want to have excellent drawing skills, draw daily. Practice with different subjects at the start of the day - this can be a great way to start your day.
Participate in Drawing Series
Social media platforms like Instagram conduct online drawing challenges. Whether a newbie, you must participate in those competitions and upskill yourself. Not only will it allow you to explore more options, but it will also motivate you.
Doodle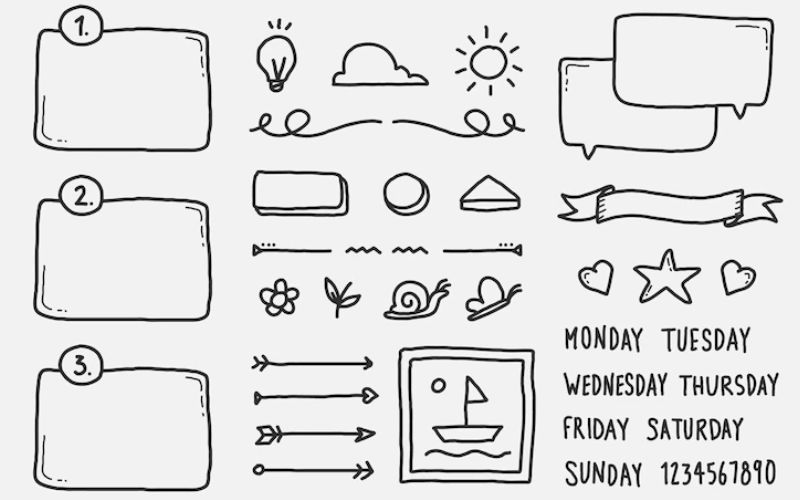 Doodles are easy to create, and it means randomly creating anything. There is no need for a straight line or shape. The best thing about doodling is that it increases your visual literacy, helps you process ideas, and can be a fun activity for your spare time.
Follow the One Day - One Theme Rule
Choose one at the start of the day and complete it by the end of the same day. You can have various approaches to this - you can create anime, doodles, and many more.
Conclusion
If you are a beginner, do not give up if you don't have any drawing skills. As the saying goes - Practice Makes a Man Perfect. Hence, you do not have to rush toward perfection. With practice, perfection will come to you.